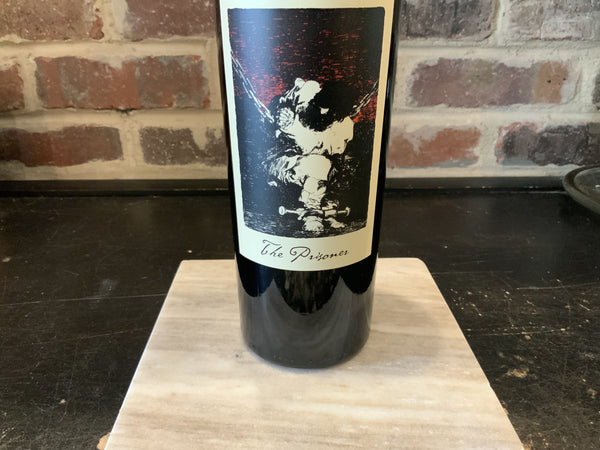 The Prisoner Red Blend
USA:  California
2021 Vintage
15.2% ABV
Best Seller
The Prisoner Red Blend was inspired by the wines first made by the Italian immigrants who originally settled in Napa Valley. The Prisoner is now the most recognized red blend, leading the resurgence of interesting blends by incorporating Zinfandel with the unlikely mix of Cabernet Sauvignon, Petite Sirah, Syrah, Merlot and Malbec. Bright aromas of ripe raspberry, vanilla, and coconut give way to flavors of fresh and dried blackberry, pomegranate, and vanilla, which linger harmoniously for a smooth and luscious finish.
Aromas of bing cherry, dark chocolate, clove, and roasted fig.  Tasting notes of raspberry, boysenberry, pomegranate, and vanilla.  Pairs perfectly with shortribs or chicken mole.