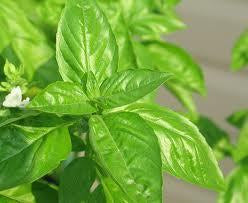 Fresh, Green & Herbal
100% ORGANIC
Fresh Basil and Extra Virgin Olive Oil are two integral ingredients in Mediterranean cooking & it was just obvious to us that the two would be wonderful together.  This delicious, very popular EVOO combines the sweet flavor of FRESH BASIL with one of VSOP's mild buttery Ultra Fresh, Ultra Premium EVOOs.  
Great for Marinating Vegetables before Grilling, in Salad Dressings, or over a Fresh Caprese Salad.  Transport your taste buds to the shores of the Mediterranean.  Use it to make the Ultimate Pesto.
Perfect Pairings:
+ Garlic EVOO
+ Pomegranate DBV
+ Strawberry DBV
+ Pineapple WBV
+ Traditional 18YR DBV