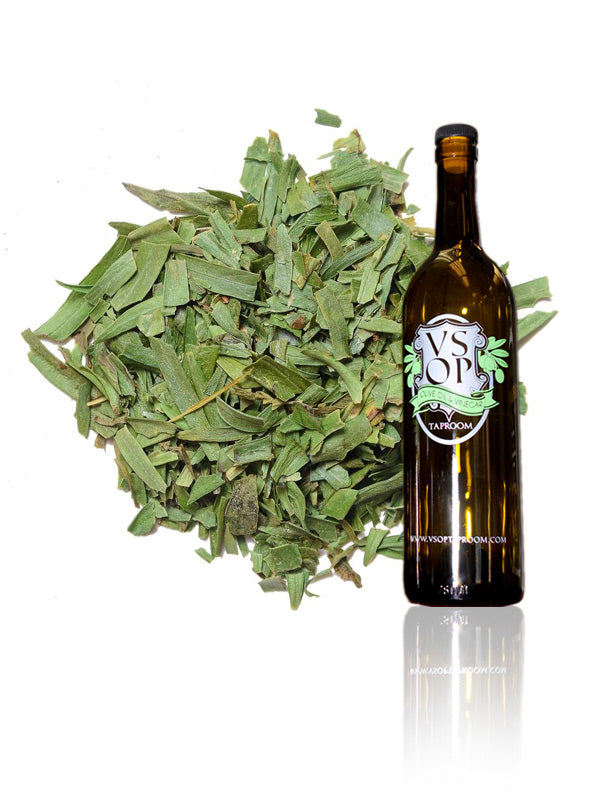 French Tarragon White Balsamic Vinegar
French Tarragon has an intense flavor that's a unique mix of sweet Anise & a mild Vanilla.  Delicious when paired with Eggs, Cheese, Mushrooms, Vegetables, Fish or Poultry.  Use in Dressings, Marinades, & Sauces (Bearnaise).  Compliments Onions, Shallots, or Leeks.  
VSOP's Aged White Balsamic Vinegars are made in Modena, Italy using Ultra Premium grape must from Trebbiano & Lambrusco grapes.  The must is not caramelized & the vinegar is aged in New wood barrels (which have not been fired on the inside) using the age old Solera Method.  The result is a bit more acidic with a crisp, clean taste & a lighter color. 
 
Perfect Pairings:
+ Blood Orange EVOO
+ Garlic EVOO
+ Greek Lemon EVOO
+ Lemon EVOO
+ Mani Orange EVOO
+ Wild Mushroom & Sage EVOO
+ Any Single Varietal EVOO