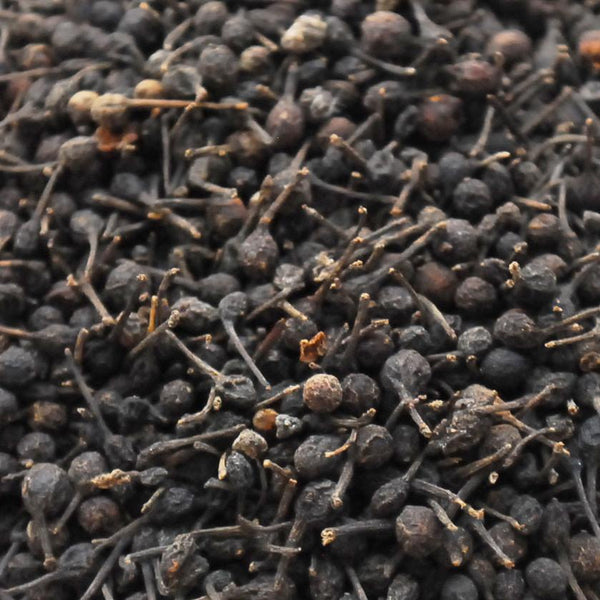 Black Peppercorn Infused EVOO
The finest Madagascar Black Peppercorns are blended with the freshest VSOP Extra Virgin Olive Oil to create this culinary masterpiece.  Spicy and floral with notes of fresh ground pepper and a lingering, tingly Szechuan peppercorn finish.  
This is the perfect Extra Virgin Olive Oil to use to Grill or Saute any meats:  Steaks, Pork Chops, Chicken etc.  Also works great with Seafood:  Shrimp, Scallops, Fish.
Amazing on Popcorn or in Creamy Pasta dishes.  Try it with Vegetables. Use it for Marinades, Salad Dressings, Aioli or anywhere you need that Peppercorn Flavor. 
Perfect Pairings:
+ Lavender DBV
+ Sicilian Lemon WBV
+ Basil EVOO
+ Butter EVOO
+ Garlic EVOO