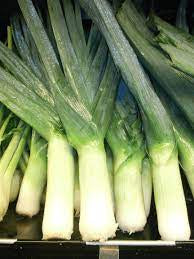 Whole Fruit & Herb Fused Agrumato Method
Made in Small Batches
Made with fresh Greek Leeks crushed with early harvest Greek Koroolives using 100% mechanical cold press extraction methods.  This Greek Extra Virgin Olive Oil is robust and highly aromatic with a sweet oniony flavors and savory garlic notes.  Amazing with Eggs or used when making Soups & Stews, adds a very complex flavor.
Fantastic anywhere you'd use Fresh Leeks.  Use in Salads, Marinades, for Bread Dipping.  Perfect brushed on Poultry, Fish or Vegetables before Grilling or Roasting.  Add to a Cheese board with Prosciutto or when baking Bread, Rolls or Pizza.  Delicious on Potatoes.
Perfect Pairings:
+ Traditional 18YR DBV
+ Champagne DBV
+ Ultra Premium WBV
+ A-Premium WBV
+ Sicilian Lemon WBV
+ Suyo Cucumber WBV