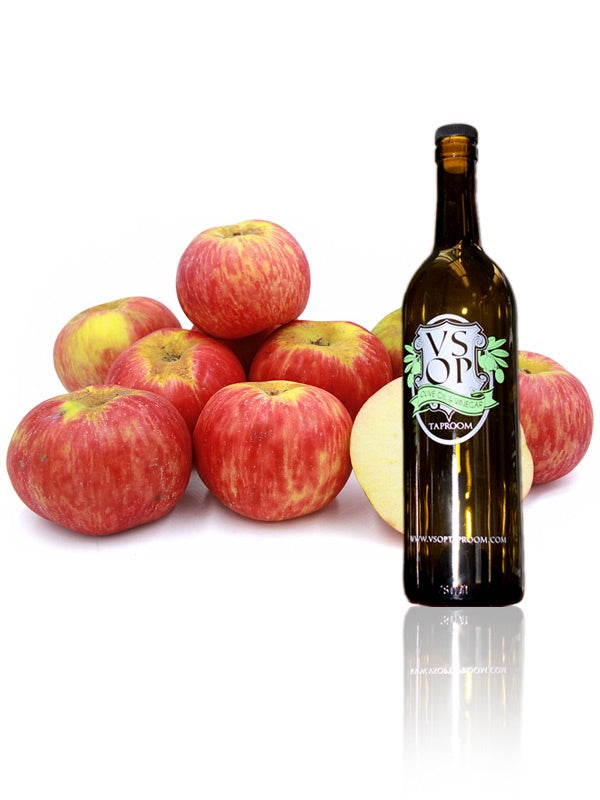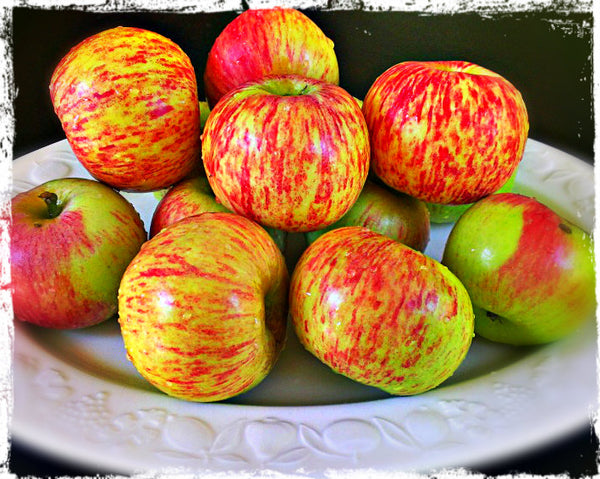 Gravenstein Apple White Balsamic Vinegar
Prized for its heady ambrosia perfume, & sweet-tart  flesh, the Gravenstein Apple is a hard to find heirloom varietal. Create amazing Marinades, Dressings, or simply enjoy drizzled over fresh cut Melons, Berries or Fruit.  Pairs perfectly with any of VSOP's Citrus EVOOs.  
VSOP's Aged White Balsamic Vinegars are made in Modena, Italy using Ultra Premium grape must from Trebbiano & Lambrusco grapes.  The must is not caramelized & the vinegar is aged in New wood barrels (which have not been fired on the inside) using the age old Solera Method.  The result is a bit more acidic with a crisp, clean taste & a lighter color. 
 
Perfect Pairings:
+ Blood Orange EVOO
+ Herbes de Provence EVOO
+ Mani Orange EVOO
+ Milanese Gremolata EVOO
+ Tuscan Herb EVOO
+ Any Single Varietal EVOO