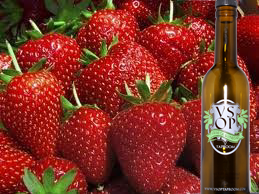 Strawberry Dark Balsamic Vinegar
Luscious & very versatile Balsamic Vinegar.  It is sweet yet tart and has the amazing flavor or Fresh, Ripe Strawberries.  Perfect in Salad Dressing or Marinades.  Also very good in Desserts or Fresh Fruit Dishes. 
All of VSOP's Balsamic Vinegars are progressively aged through a succession of fired wood barrels according to the age old Solera Method.  They are of the highest quality and are made in Modena, Italy from cooked, ultra premium caramelized grape must from Trebbiano & Lambrusco grapes, which is cooked over an open wood fire according to tradition.  
Perfect Pairings:
+ Basil EVOO
+ Lemon EVOO
+ Greek Lemon EVOO
+ Persian Lime EVOO
+ Black Peppercorn EVOO