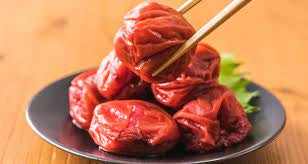 Umeboshi Plum White Balsamic Vinegar
A culinary delight, with a hint of Apricot and the floral notes of ripe Japanese Plums. Combine with any of our Citrus EVOOs for a delicious Vinaigrette.  Great with Bitter Greens like Kale, Mustard Greens, or Arugula.  Use in Stir Fry, Asian cooking or marinades.
VSOP's Aged White Balsamic Vinegars are made in Modena, Italy using Ultra Premium grape must from Trebbiano & Lambrusco grapes.  The must is not caramelized & the vinegar is aged in New wood barrels (which have not been fired on the inside) using the age old Solera Method.  The result is a bit more acidic with a crisp, clean taste & a lighter color. 
 
Perfect Pairings:
+ Basil EVOO
+ Garlic EVOO
+ Ginger & Black Garlic EVOO
+ Persian Lime EVOO
+ Toasted Sesame Oil
+ Any Single Varietal EVOO