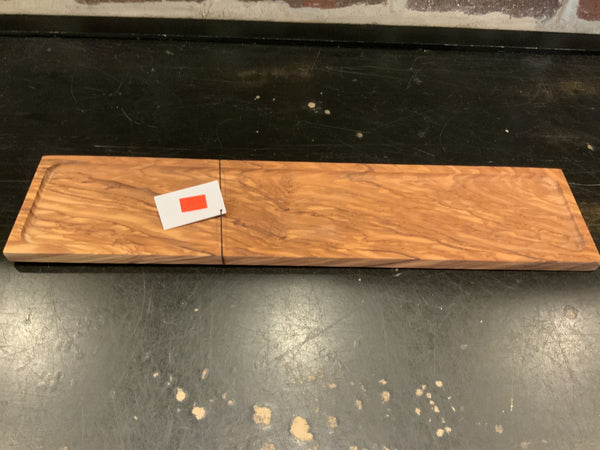 A stunning olive wood baguette board. This board is designed to cut and serve baguettes, French bread, garlic bread etc on. With raised edges the crumbs won't fall off!
Dimensions are approximately 17.5″ x 4″
Olive wood is patterned by the beautiful natural grain so each one is unique. Olive wood boards are hardwearing and very durable.
All of our olive wood products are ethically produced. Our products are made from the wood of trees which no longer produce fruit, furthermore trees are continually being replanted to replace ones used to produce our products.