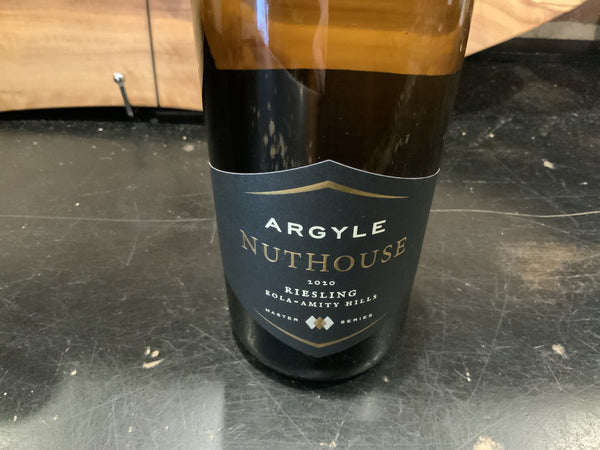 Argyle Nuthouse Riesling
USA:  Oregon, Willamette Valley
2021 Vintage
12 % ABV
Dry Riesling
Eola-Amity Hills
Playfully named in honor of the agricultural history of the Willamette Valley, Nuthouse Riesling is the culmination of over three decades of viticultural experience.  It's the only American Riesling planting of its kind, capturing the Argyle personality in a nutshell-  racy and vibrant in its youth, deep and complex with age.  100% Riesling.  6 g/L Residual Sugar.  570 Cases Produced.